Restaurant Point of Sale Software
For fast food, table service, pizzerias, bars and night clubs.
Ideal for Resturants, Bars & Pizzerias
Program Updates
Latest Features & Fixes
New
v9.1.19
Added additional customer receipt template tokens to customize the customer name and address displayed on the customer receipt
New
v9.1.19
Moved all customer information screen back office settings to a separate screen for easier access and configuration
New
v9.1.19
Added additional 255 character address fields: 'Address Line 2', 'Address Line 3' and 'Address Notes'
New
v9.1.19
Added the option to define an unlimited number of addresses for each customer
New
v9.1.19
Add separate screen to call center cloud client for all data manipulation functions
Free Web Ordering!
The browser-based web ordering service is now offerred at no cost to all AmigoPOS 9 users.
Customizable

Full customizable and tightly integrated with the pos. Each store's menu can be customized for the web ordering service and uploaded with a single mouse click.

Automatic

Orders are downloaded automatically with no user action required, including receipt and prep ticket printing.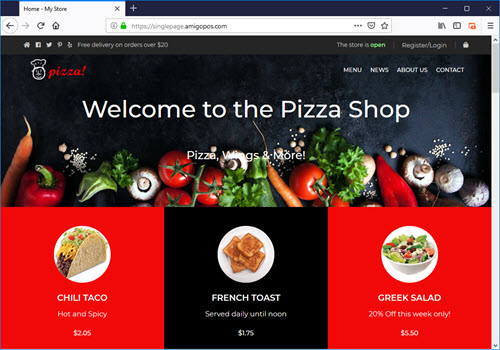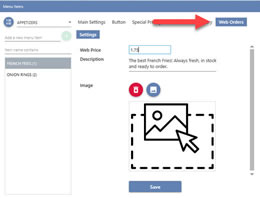 Coming in Q1 2022
Custom Branded Android Web Ordering App
A custom built Android app for your business with your logos, images and colors.
Full Featured

Offers the same features as the browser-based web ordering service. Orders are automatically received by the data service application running on the main pos station.

Automatic Updates

The app is listed under your business name in the Google Play Store which delivers app updates directly to the end user's phone.'

Direct Customer Messaging

Send messages directly to your customers from the pos.
High Performance

Easy Management

Multiple Payment Methods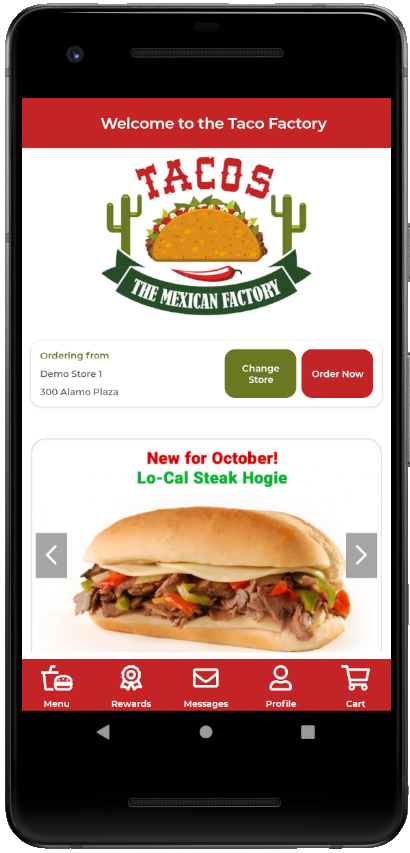 Datacap NETePay
Integrated Credit Card Processing
Integrated EMV credit card processing with Datacap NETePay supports all major processors in North America.
Keep your existing payment processor!
Fully integrated EMV credit and debit card processing with Datacap NETePay™ for all major payment processors in North America.

AmigoPOS interfaces with Datacap NETePay™ to process credit card transactions in as little as a few seconds using your existing internet connection.

NETePay is an EMV certified application from Datacap Systems. Datacap NETePay supports dozens of plug and play EMV-ready devices depending on your payment processor's capabilities.
Devices
Works with most popular devices
Download the demo to test compatibility with your existing devices
Certified Devices
Let's Try! Get Free Support
Start Your 14-Day Free Trial
We can help you to create your dream website for better business revenue.
Free 14-day trial

No credit card required

Support 24/7

Cancel anytime